Ukraine's Energy Minister German Galushchenko and European Energy Commissioner Kadri Simson have discussed the security of energy supplies during the war.
The Ministry of Energy of Ukraine made a relevant statement on Facebook, a representative of Ukrainform reported.
"The Ukraine-EU Strategic Energy Partnership, a high-level dialogue, was held in Kyiv with the participation of the Minister of Energy of Ukraine German Galushchenko and the European Commissioner for Energy Kadri Simson. During the meeting, the parties discussed the security of energy supplies to Ukraine and the European Union, Ukraine versus Russia A continuation of full-scale war and an energy crisis fueled by Russia in the European market," the report said.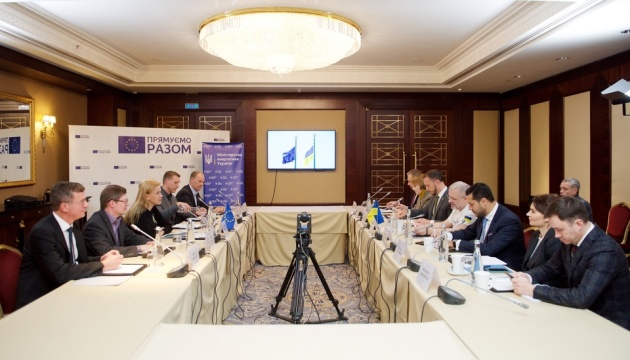 According to Simson, this winter will be challenging, but Europe will get through it thanks to the amount of gas stored in storage and energy saving measures. EU countries should completely withdraw from Russian gas next year.
Galushchenko offered European countries to use Ukrainian underground gas storage facilities to pump additional gas volumes.
"We are ready to offer European partners 15 billion cubic meters of reserve capacity in Ukrainian underground gas storage facilities at favorable rates," Galushchenko said.
Ukraine's energy sector was given special attention in the meeting, given Russia's ongoing attacks on critical infrastructure.
Galushchenko thanked the EU for the assistance provided to repair damaged or destroyed facilities and the grid.
According to Galushchenko, Russian energy infrastructure cannot be attacked on a large scale. In his words, it is necessary to develop a system of sanctions, which can be immediately initiated in the event of repeated large-scale attacks on energy infrastructure.
Photo: Ukrainian Ministry of Energy
mk